A Christian based club with high quality coaching.
Upcoming Events
date: 11/8/15
ages 9-12 time: 1:00 – 2:30pm
ages 13-14 time: 3:00 – 5:00pm
date: 11/15/15
time: 1:00 – 3:00pm
News & Tournament Results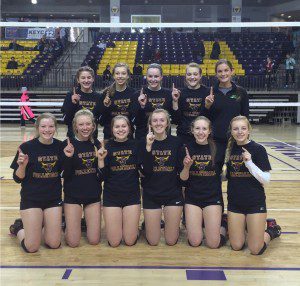 9.25.15
17-1s First Place
The 17-1s team took first place in Gold at the Mankato tournament
Mission Statement
The High Voltage Volleyball Club is a club for female athletes at every skill level that desire to be better volleyball players. We at HVVC believe a person can also be strengthened both mentally and spiritually by using their given abilities to do their very best!